Hofmann has been a partner to automotive garages and tire shops for decades. For more than 80 years our name has been synonymous for delivering precision, quality and innovative garage equipment. It is our goal to provide the latest technology and user-friendly features to meet the needs of automotive service professionals.
Press Releases
---
New Hofmann monty Tire Changer Accessory Catalog Loaded with Performance Enhancing Products
Conway, AR- July 25, 2016 -- With the latest products to help make your Hofmann® monty® tire changers more productive, the new Hofmann monty Tire Changer Accessory Catalog is a must-read for shops that want to find products to improve the efficiency of their tire service business...
---
New Hofmann geodyna 8250p Wheel Balancer: The Ultimate in Productivity, Performance
Conway, AR - June 1, 2016 -- With unique features like an integrated wheel lift and touchless parameter entry, the new Hofmann® geodyna® 8250p is the ultimate in wheel balancing...
---
New monty 8100S Tire Changer with Exclusive smartSpeed Technology
Conway, AR - Feb. 17, 2016 -- The new Hofmann® monty® 8100S tire changer may be a traditional center post changer, but it provides users with unique, innovative features not found on other tire changers...
---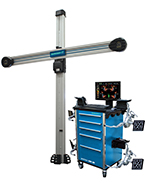 Make Selling Alignment to Your Customers Easier with New Hofmann geoliner 680 XD Imaging Wheel Alignment System
Jan. 5, 2016
A wide assortment of performance-enhancing products are available in the new Hofmann® Wheel Balancing Accessory Catalog. Featuring information on accessories and kits for Hofmann Wheel Balancing Systems, this 60-page catalog is designed to help shops find the right parts and equipment to help them grow their wheel balancing business...