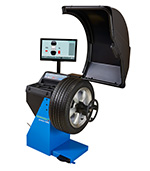 geodyna® 7200s
Wheel Balancing System


EEWB746AS
The Hofmann geodyna® 7200s High Performance Wheel Balancing System is ideal for all shops - small footprint complimented by the video display provides high-end features in a compact design. In under ten seconds, the color display shows the location of any imbalance and identifies the optimal tape on or clip-on weight location. The fast spin cycle provides accurate measurement with minimum cycles for fast results.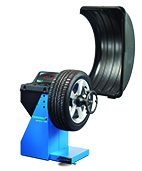 geodyna® 7100
Wheel Balancing System


EEWB761A
The Hofmann geodyna 7100 series of wheel balancing systems are designed for professional tire stores, car dealerships and multi-bay repair shops.